There are so many things I have come to love and things I now realize were a complete waste of money that I thought I would share my opinion with the world ( or the handful of followers I have, because you guys care right?)
The Best
Avent Smoothies
The fact that these things have a long nipple, similar to a bottle has totally worked in our favor. Ethan loves these things so much more then your typical paci.
Avent Isis Twin Electric Breast Pump ( so apparently I really like Avent huh? )
This thing has seriously saved my sanity. If it wasn't for this breast pump I probably would have gave up and started Ethan on formula. But with this I can easily pump 7-9 oz in 10 minutes which is awesome because then I don't have to feel connected to a machine all day.
Jeep Stroller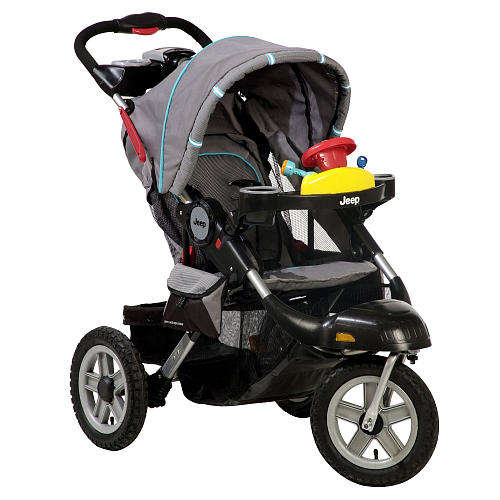 This thing is perfect for any " off road" family adventure. We've already taken it to the beach ( not just on the board walk, but in the sand, no problem) and many other little adventures. I love that its so easy to manuver. The only negative, I'm a bad driver ;)
Burp Clothes
Ok so we got a million of these for our baby showers and personally thought they would be a waste, thinking, " we might use 1 or 2 of these things". In reality we use these things all day every day, to the point we haven't even used a bib yet when feeding him because these are so much easier. Plus they come in handy with pumping because apparently I'm a klutz...
The Bad ( well not bad, just not so good either..)
Pampers diapers- They need an in between size in these. Newborn diapers are too snug and size ones are to big, which lead to a lot of messes and leaks.
Baby Swing-
There really isn't any thing wrong with this swing, other then Ethan isn't a huge fan of it. The only way we can put him in this is if he is already asleep, and even then he normally will only stay asleep for about 30 minutes before he wakes up and wants out.
The "cute" baby clothes
One of the only times he's worn this, photo day.
Yes I know people try to warn you not to waste money on all of the cutesy clothes, but did we listen, no. Why? Because they're just so darn cute. In reality all Ethan wears are onsies with little newborn pants when we are out in public, and just a onsie at home. He has worn his "cute outfits" ones or twice a piece, thats its.
I'm sure there is a lot more good and bad, but I have a fussy baby to tend to, so until next time.....