So I've been seriously slacking on the blog front ( busy, busy, busy...). But since I have a little free time I thought I would go ahead and participate in this weeks link up thanks to
http://www.frommrstomama.com/
( PS if you haven't already check out Becky's blog, she is hilarious and I always love reading what she has to say).
Anyway this week is about traditions, all the wackiness from the past and the stuff I'm excited about in the future.
So the day after thanksgiving ( or as soon after as possible) we turn on some Christmas music and put up our Christmas tree and other decorations. Its normally an all day event but after we're done I'm always so pleased! Then afterwards we get all dressed up and take some photos in front of it. Perfect way to start the holiday season
We actually only did Ethan in front of the tree this year ( poor kid). Tim and I were feeling like "hot messes"
Tim and I started doing this a few years ago on a whim, and now every year a few days before Christmas we build a ginger bread house trying to out do the year before. Definitely something we plan on continuing in years to come, and hopefully Ethan will be able to help a little next year despite still being young.
"The Christmas Photo"
The yearly Christmas photo that we put inside our Christmas cards. Luckily they have gotten progressively better throughout the years because the first few years were a little rough around the edges
2005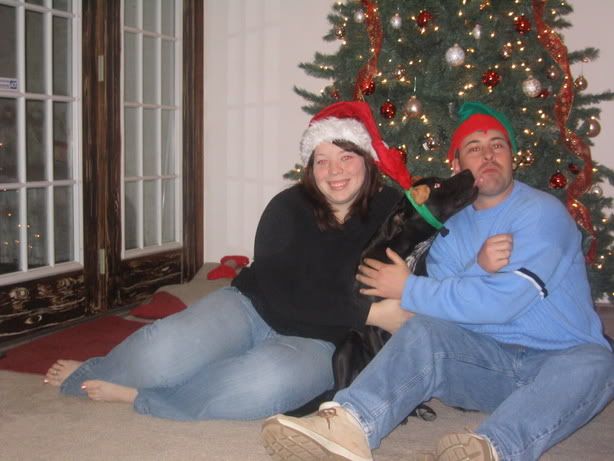 2006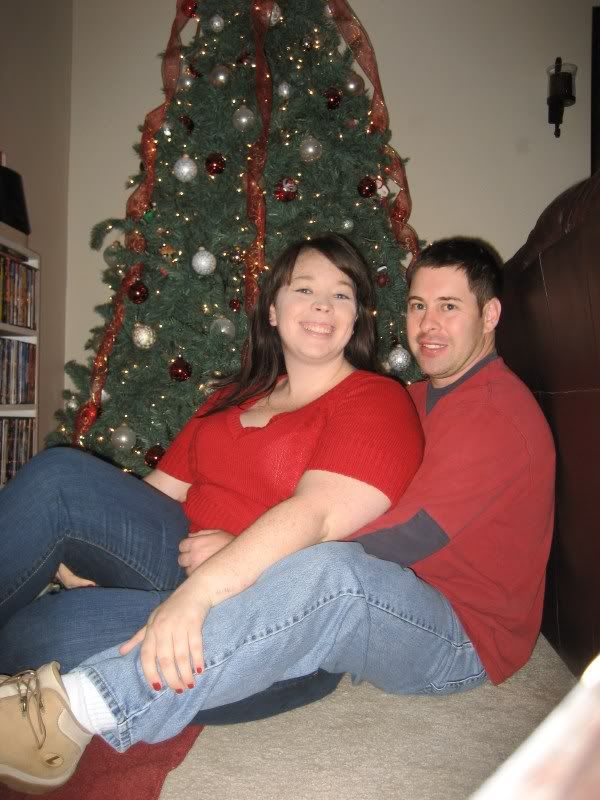 2008 ( really Tim.... what is with that tshirt?)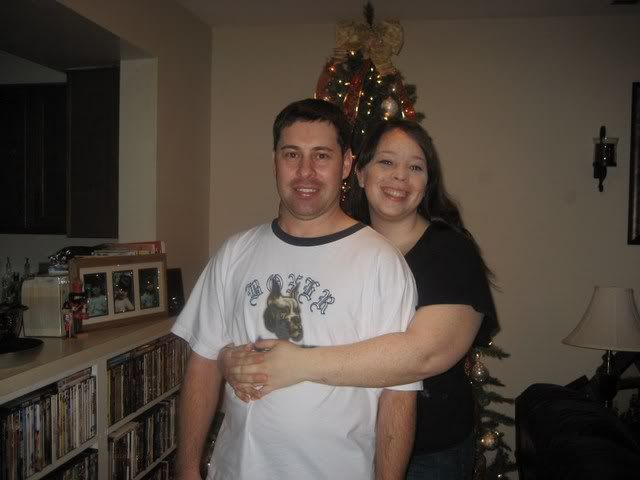 2009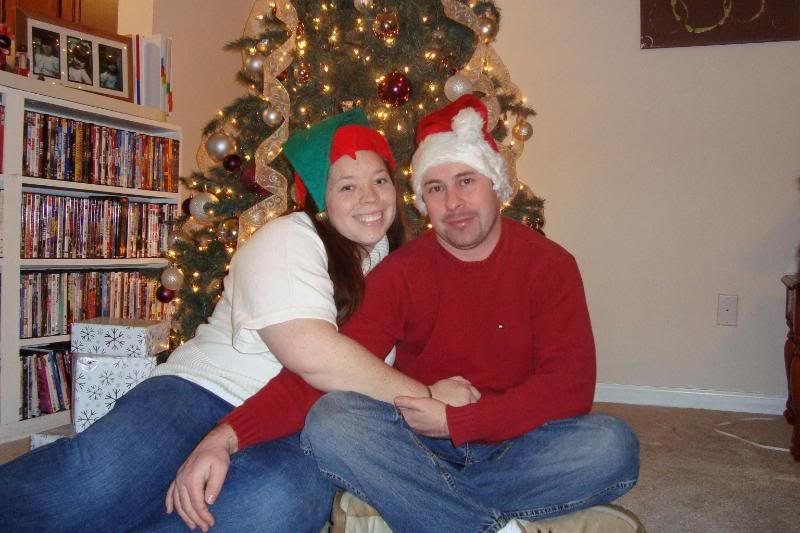 2010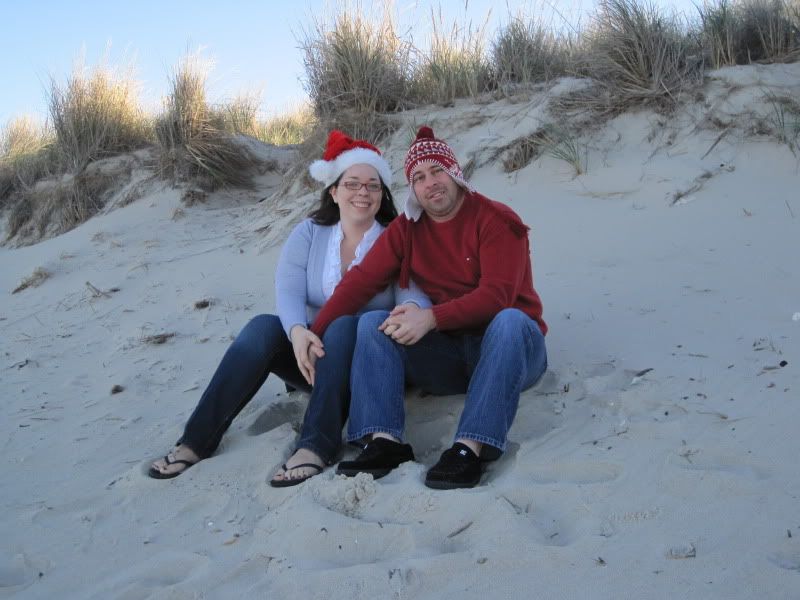 2011
Wow does my poor hubby like that red shirt of what??
The Ornaments
Each year on Christmas eve we exchange ornaments in hopes that one year our tree will be nothing but ornaments we've given each other throughout the years. We have a lot but we're nowhere near having enough to cover the tree, so we fill them in with plain ornaments as well.
My favorite ornament, from last year.....
I'm sure in the future we'll come up with more traditions now that our family is getting bigger like baking tons of cookies for Santa, going to the Christmas parade and lightening on the city ( were all the buildings turn there christmas lights on all at once), and then cooking a big breakfast together as a family on Christmas morning...